How do you want to tell YOUR story?
Memorials help express beliefs, heritage or interests and a  cameo portrait adds a visual representation to create a personal legacy for generations to come.  With the addition of a vase, there is a unique way to commemorate special occasions such as birthdays and anniversaries or simply to express feeling at any time.
Lasting Memories
Create a beautiful pictorial legacy with personal photographs.
(Includes a custom-designed montage of personal photos; 3-dimensional quality; premium frames.)
Personal Tributes
Use your own words, a favorite poem or verse and a color cameo for a personal tribute.
(Includes your Personal epitaph; signatures; color cameo; background color; premium frames.)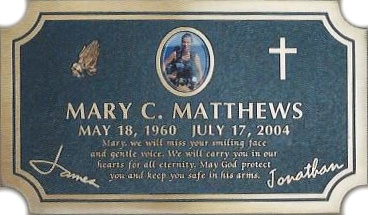 Classic Collection
An elegant memorial made with the warmth and beauty of classic bronze.
(Includes emblems, inscription, choice of frames.)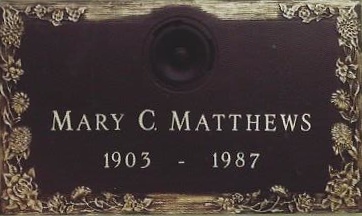 There are many other styles to choose from as well.